YES! WE SUPPORT THE 2002 AND UP DIGITAL HUMMER H1 SPEEDOMETER.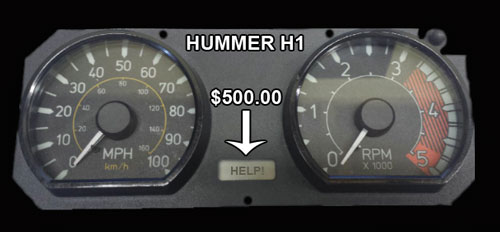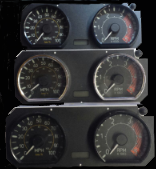 Let me guess your Digital Hummer H1 Speedometer Cluster stop working, nobody can fix it and you have no choice but to buy a new one.
Ok so you just bought a brand new one and now you are told it is impossible to have the original miles back into it.
You called the head tech office for the Hummer H1 programming department only to be told they can not be programmed and its not physically possible to program any information back into a new one. So now what TMU?  Don't TMU your Hummer H1 When we can help solve your problem.
Let me just say most techs will be wrong and yes! 100% Prospeedo can help you guys out. I charge $500 for programming any new 2002, 2003, 2004, 2005, 2006  Hummer H1 digital speedometer or $350 and send in your old core back with your new one that needs to be programmed.
Just call or email Prospeedo anytime. Thanks