Prospeedo
2023 20 Ave
Bowden, Alberta, Canada, Zip or Postal : T0M 0K0
Phone: 403-809-3903 Toll Free 1-800-277-9269
Email: prospeedocanada@gmail.com
Note! Zip Code is all # 0 Zeros.  Don't use the Letter o Thanks
Digital Hour Meter Disclaimer Below

 Disclaimer Form Must be signed, filled out and sent back with your package to repair your Hour Meter


When sending to Canada, please mark down on your couriers paper work when asked what is it that you are sending or the description of package. Mark Down ("Used Circuit Board For Repair and Return Only!") do not mark down any manufacturer's names makes or models on your package. I have seen a Package marked Lamborghini Speedometer magically disappear with no trace of where it went to and never found. I guess some might think it would be cool to have a Lamborghini Speedometer cluster in their man cave but it's not to cool to loose something you need back once repaired.
Value to be no more then $20.00 USD. Thanks!
Payment Options:
We accept Cashiers Check, International Money Order, Paypal only, made payable to Prospeedo.
For those that wish to use Paypal to pay us please click on the price chart below that matches your request
Please Note!
All Packages go out the same day Fedex Ground 2 days, You Must Pay $250 USD extra for Fedex Overnight Service. Thanks
Farm Tractor Hour Meter Repair $850 Click on Buy Now Button Below


Overnight Shipping $250 Click on Buy Now Button Below

 Heavy Equipment Hour Meter Repair $1500 Click on Buy Now Button Below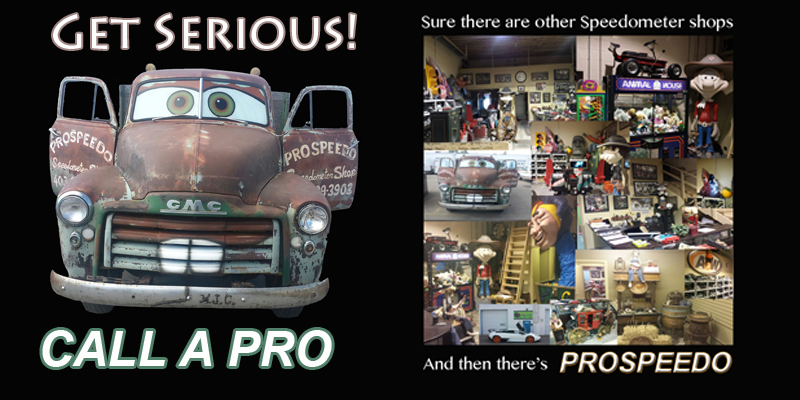 We have been helping are farmers out for over 21 years saving them thousands of dollars in hour meter repair and programming problems.
We work on John Deere, Case, New Holland, White, Cat, The List goes on and on from Wheel Loaders, Cotton Pickers, Sprayers, Skid Steers, Dozers, Excavators, Backhoes etc.
We also work on 1999 to 2018 Digital Speedometers. Nobody Has more Knowledge in this industry fixing Digital Speedometers or Hour Meters then us.
Small List of what we support below.
1999 to 2018  Automotive Digital Speedometers. Lamborghini, Ferrari, Porsche, Ford, Chevrolet, GMC, Chrysler, Dodge, Hummer H1, BMW, Audi, Volvo, Jag, VW, Honda, Acura, Mazda, you name it we do it.
From Rolls-Royce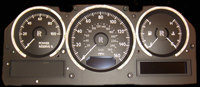 to Bentley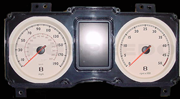 to an Aston Martin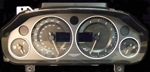 to a Maserati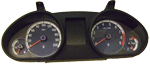 or a simple Ferrari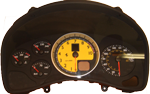 You can Rest assured knowing that your High–end Speedometer Cluster or Hour Meter will receive the best of care from a professional in this industry. If you wish to gamble on your repair for nickel and dimes you'll end up spending much more money fixing other speedometer shops mistakes and bogus claims that they have worked on them before.
When in doubt ask them for a picture of one taken apart.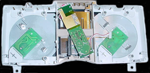 If they can't show you one taken apart why send it? Make it simple Call Prospeedo
Yes! we can do the new 2014 Silverado or any 2014 Jeep Grand Cherokee no problem!
Most Higher end jobs like the Lamborghini Gallardo and most 2014 Digital Speedometers will come to us first before anyone else.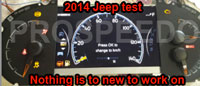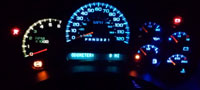 Any Farmers with a 2003 to 2006 Chevy Pick up Truck with a bad Digital Speedometer Display or any gauges not working like they should.
We can help! we charge $275 for a complete rebuild and will warranty it as for long as you own the vehicle. We have done thousands not hundreds like others.
1999 to 2013 Digital Display Fix on most Pick up Trucks and Suv $275
Yes! we support all Snowmobiles, ATV's and  Motorcycles. Nobody larger in this industry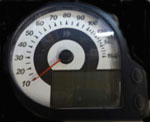 For more information on Automotive Digital Speedometers click on Prospeedo Icon Here 

 Thanks!

Hour Meter on Farm Tractors and Heavy Equipment we support and have done listed below.
UPDATE! ALL PRICES STARTING JANUARY 1ST 2023 WILL BE $1000 USD A PIECE ON ANY BASIC TRACTOR AND $1500 USD A PIECE ON MOST HEAVY DUTY EQUIPMENT. ANY CASE POST METER AND CUMMINS ECU WILL BE $1500 USD A PIECE. PRICE WILL INCLUDE FEDEX ECONOMY BACK ON ANY 9 LBS OR LESS BOX ADD $200 ON ANY BOX OVER 9 LBS. OVERNIGHT ON ANY 10 LBS AND OVER ADD $250 TO TOTAL PRICE. VOLUME DISCOUNTS ON THREE OR MORE IN SAME PACKAGE MAY APPLY DEPENDING ON MY MOOD. THANKS
Cost on Most Hour Meters on Farm Tractors is $1000 USD
Please Note! any new John Deere or 30 series Tractor that are running a Command Center™ the price is $1500 USD
Cost on any Heavy Equipment Hour Meter Repair on Wheel Loaders, Dozers, Excavators, Skid Steer is $1500 USD

John Deere  Update: 01/31/17 Now Supporting the John Deere R Series Tractors. Cost $1500 USD
Farm Tractor: 4055, 4255, 4400, 4455, 4655, 4755, 4855, 4906, 5083E, 5520, 5525, 6220, 6230, 6330, 6415, 6420, 6430,
6500, 6520, 6615, 6715, 6930, 7130, 7210
Sprayer: 7330, 7410, 7420, 7520, 7430, 7630, 7700, 7710, 7810, 7920, 8300, 8310, 8410, 8320, 8770, 8870, 9200, 9400
9430T, 9600
New JD 30 Series Tractors we have worked on: 9430, 8430, 7930, 7830,7730, 7630, Cost $1500 USD
New JD R Series Tractors. 6190R, 8345R Etc List would be to long. Cost $1500 USD
New JD M series Tractors. Cost $1500 USD
Combine: Hour meter repair. 9600, 9610, 9996 Cotton picker. Cost $1000 USD
Hay Baler digital counters Cost is $1000 USD
Dozer: Crawler: 850J Top and bottom cost $3000 USD, 850K, 750K, 700H, 750C, Top only cost $1500 USD
Wheel Loader: 544H, 624G, 624H, 624J, 644G, 750J and the all new K series  544K, 624K, 644K, 724K, 744K
Backhoe: 310G, 410G, etc. Cost is $1500 USD
Excavator: 35D, 120C, 200C, LC, 230, 270 CLC. Cost is $1500 USD
Skid Steer: 322,  323D. Cost $1500 USD
4X4, XUV Gator 625I, 825I, RSX850I, Crosover Utility Vehicle ETC. $450 USD
Motor Grader 670 CH ETC. Cost $1500 USD
John Deere GEN SETS Cost $1500 USD
NOTE! ANY BCU4 WILL BE $1000 USD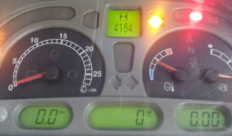 Case
Farm Tractor: 5220, 5240, 7110, 7120, 7130, 9380, MX,110 IH, 135, 200, 255, 270, 285, Magnum 305, Maxxum 115
120, IH JX1100U
IH STX 450, IH 500 and 620 IH Quadtrac,Maxxum IH 275 Pro, IH 275 etc. Cost is $1000 USD
Combine: Case IH 2388 Axial Flow. Hours and Rotor Cost $1000 USD
Wheel Loader: 621C, 721D, 821C. Cost $1500 USD
Now Supporting 621E, 721E. Cost is $1500 USD
CASE Wheel Loader 621E, 721E Etc. Yes! 0.00 H Error can be fixed cost is $1500 USD
Skid Steer: 420, 430, 435, 440, 445, 450, 465, 75, 80, 85, 90 ,95 XT. Cost $1500 USD
Dozer/Wheel Crawler: 2004 to 2008 850K, XLT. Cost $1500 USD
CASE Backhoe 580SN and all newer 2012 and up Etc, Cost is $1500 USD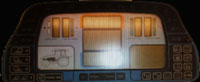 New Holland
Farm Tractor: TS100, 115A, 125A, T6030, TN 85FA, TN 75D, TJ 375, 8670, 8870, 8970, 9280, 9282, 9482, 9682
T7 .257. Cost is $1000 USD
White
Farm Tractor: 185, 3 series, 8510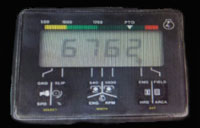 Bobcat: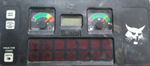 Excavator: 328, 331, 341G, 337 Mini Excavator (cost $1,500 USD)
With or without lockout. No problem
Now Supporting Linkbelt
Excavator: Lx330, etc. (cost $1,500 USD)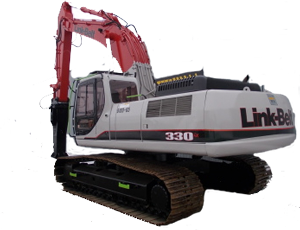 Now Supporting Hitachi
Excavator: ZX 160LC, etc. (cost $1,500 USD)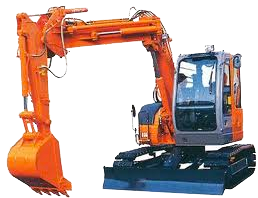 Now Supporting Magnum Generators/Genset Hour Meter Repair
Hour meter repair. Yes!  all parameters can be requested Cost $1500 USD
Komatsu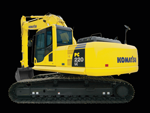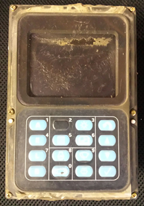 Excavator: PC78, , PC128UU-2, PC138US-2, PC120-6, PC200-6, PC250-6, PC450-6, PC130-7,
PC150-7, PC180-7, PC200-7, PC228US-7, PC300-7, PC400-7, PC450LC-7, PC600-7, PC800-7, PC1250-7, PC200-8,
 List would be to long, pretty much all Komatsu Excavators can be done. call Prospeedo. Cost is $1500 USD Each.
Now stocking Komatsu S190 eeprom chips cost is $100 USD each if you need some.
Wheel Loader.  Now supporting Komatsu WA 250, 320 hour meters
Dozers, D51, D65EX-15, D375A-3, D375-5, D475A-5. Cost is $1500 USD
Yes! 65535.0 h Error can be fixed in meter. same price $1500 USD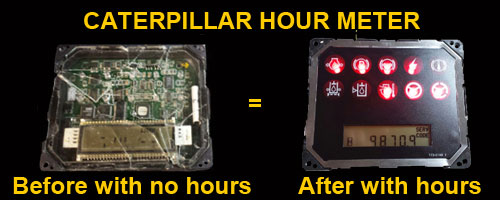 Caterpillar
 Update: 01/12/16  Now Supporting Cat Skid Steer Hour Meter Repair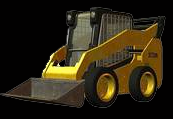 2008 and up 246C, 262C, 277C, 279C, 289C, 299C etc. Cost is $1500 USD
Update: 04/09/19 Now Supporting all D Series Skid Steer 299D etc.
Cost $1500. USD Standard or Advanced Display same price
Farm Tractor: Challenger 35, 45 , 55  (cost on Caterpillar Farm Tractor Repair is $1000 USD)
Caterpillar Excavator: 308,324 Etc. Cost $1500 USD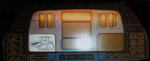 Dozer: D3K, D5M, D5N XL, D6R, D6M, D6N, MKL, etc. (cost $1500 USD)
Wheel Loader: 908H, 926H, 928G, 928HZ, 950G, 962 (cost $1500 USD) Now Supporting CAT 928K Cost $3000 USD
ECU from Big Rigs: 3406 40 pin and C15  70 pin, etc. (cost $1500 USD)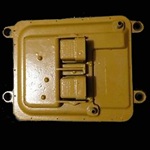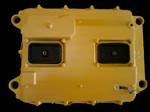 Big Rigs we have worked on. Please note: we work on Digital Speedometers and Digital Hour Meters Only! not Analog. Thank you
Kenworth: 1996 TO 2004  T2000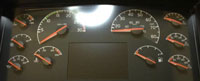 Attention Volvo Class 8 Trucks Owners No! we didn't forget about your Speedometer Problem.
We have you covered, it's all good you can relax 🙂
We support the 2003 to 2012 Volvo Class 8 Trucks, VN 430,VN 630,VN 670,VN 730,VN 780 etc.
Volvo Trucks VNL 300, VNM 200, VHD 430
Fluttering, sticking, reading incorrectly, oil pressure is pegged out to max? or just refusing to work.
Gauges fluttering, sticking, reading incorrectly. We can help. We charge $350 plus shipping for a complete rebuild. Yes all 10 gauges will be replaced and we will warranty them for as long as you own the Truck.
Freightliner: FLC Centry Class, 2002 and up Columbia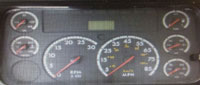 Now supporting Light bar on 2006 to 2016 Freightliner Columbia CL120, Cascadia etc.
Mileage correction cost $1000 USD, Call Prospeedo for volume discounts.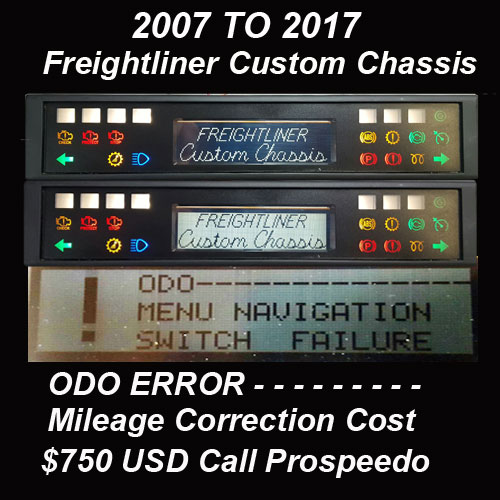 Now Supporting 2007 to 2017 Freightliner Custom Chassis Light Bar used on the 2007 to 2017 Fleetwood Discovery Coaches
Cost is $750 USD to fix one. Call Prospeedo
Peterbuilt: 387 2006 and up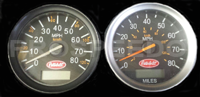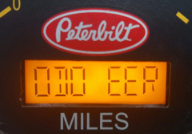 Cost $1000 USD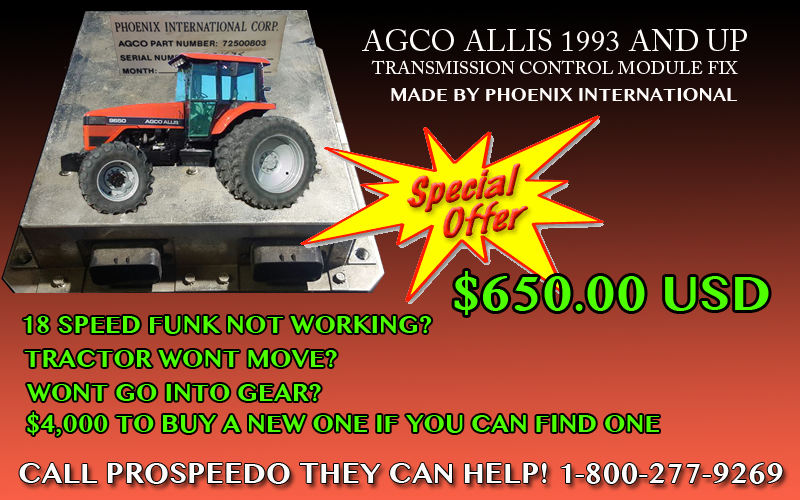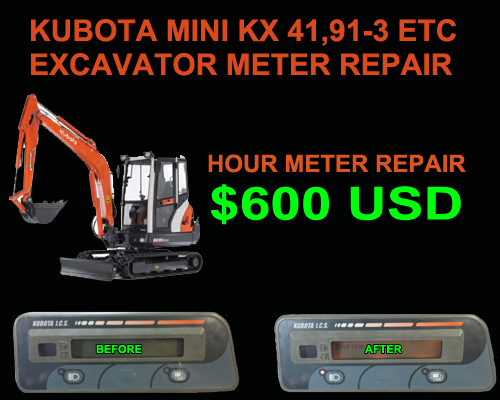 . Kubota Farm Tractors we have worked on 125X, M- 126GX, 105, 108S, 135GX Etc.Cost is $1000 USD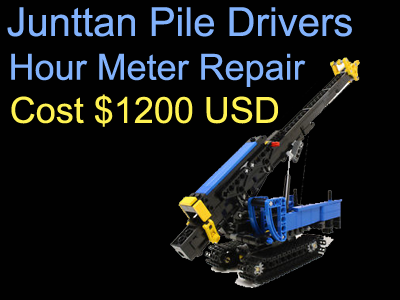 Now Supporting Junttan Hour meter Repair. Cost $1200 USD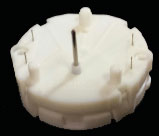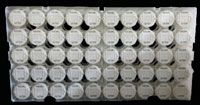 Hundreds of New Tractor and Heavy Equipment gauge motors in stock
Yes! we carry a wide range of brand new Gauge Motors for John Deere, Case, New Holland etc
Please Note! we do not sell any parts or motors for Tractors or any Heavy Equipment. All work is done in house only! 
For the guys asking No! these are not GM xc5 168, x27 168 or Mustang x25, xc5, x27 589 Stepper motors as seen on eBay, they are different and those you see online will not work in this industry on Farm Tractors or on any Heavy Equipment Gauges. If you don't know just call the Pro!
WARNING! Farm Tractors and Heavy Equipment Gauges are nothing to fool around with and it can cost you or your Farmer or Heavy Equipment client thousands of dollars on any mistake you might make on one. If your thinking this job should be simple? Think again! With 21 years helping Farmers out and fixing hour meters If it was simple everybody would be doing it. Save your client money and call Prospeedo. If you wish to gamble in this industry please try the casino first. You might have better odds of winning their then trying to fix one of these bad boys 🙂
Keeping it Simple! Prospeedo's World Wide Profesional Speedometer Repair Service
Why Wait? Fix your Broken Digital Speedometer Cluster Today. Call Prospeedo. Bowden Head office: 403-809-3903  Toll Free 1-800-277-9269
Email prospeedocanada@gmail.com
Office Hours: 10am to 3pm Monday to Friday, Saturday and Sunday by appointment only!
In a bind and need one done after hours?  Just call me and will work something out.
It's all good relax
Prospeedo
2023 20 Ave
Bowden, Alberta, Canada, Zip or Postal:  T0M 0K0
NOTE: Product names, logos, brands, and other trademarks featured or referred to within socalspeedometer.com products and services and within prospeedo.com are the property of their respective trademark holders. These trademark holders are not affiliated with socalspeedometer.com/prospeedo.com our products, or our website. They do not sponsor or endorse our materials. Thanks