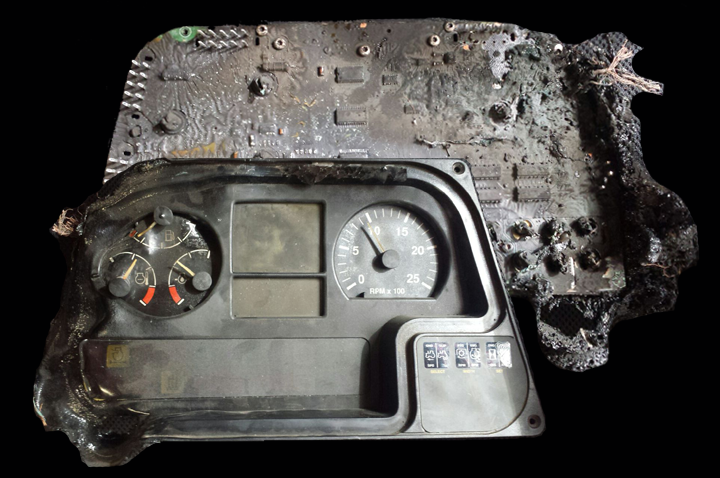 Here is a good example of what can happen.
Please don't gamble on your hour meter repair, get it done right the first time. Call Prospeedo
1. 21 Years fixing hour meters =  Prospeedo
2. Youtube video hour meter repair and try to save a buck = Meltdown = $$$$$$
Long story short this client really needed the information stored in this meter to make the tractor work properly as for the engine used in his tractor was not common and other meters online for sale run different engines that are not compatable with his tractor.
Yes! Prospeedo was able to retrieve the information from this burnt out cluster.